Homecoming 2020 is FAST approaching!
Alumni will once again have the opportunity to request a FREE admission ticket to the Friday night football game.
September 25 at Flame Field Shoals Christian will host Whitesburg Christian Academy at 7 pm.
Request your ticket here.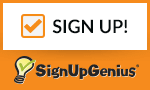 Legacy years will be 2010 and 2020.
We will be under the tent, so stop by to see us!
Thank you for visiting the alumni portion of the school website. This section is ever changing as we seek to build a community of Flame Alumni.
Our goals include:
1. to get alumni involved at SCS
to attend events on campus
to be informed about matters related to the school
to consider SCS as a place for quality Christian
education
2. to get alumni back together
to have fellowship with classmates
to reunite with student outside your class
to have school/class reunions
3. to start and endowed scholarship specifically for
children of alumni
to ease the financial concerns of Christian education
to help the school to grow
to continue the legacy of alumni at SCS
4. to offer opportunities for alumni to give back to SCS
to give as a volunteer - invest your time on campus
to give of your talent - sharing your abilities with the
faculty and students on campus
to give of your resources - monetary gifts,
donations, resources, or connections